Academic DNA
Developed by tech-savvy academicians and educationists with education domain experience running over 100 years, JUNO Campus has absolutely no match when it comes to automating Academics.
End-to-end Automation
One Stop Solution providing complete automation using One Application and One Database.
Fully Configurable
Our fully configurable structure delivers Go-Live in 1-2 months, does away with all post implementation costs and related wait time, and ensures break-even in less than a year.
JUNO Campus Speciality
JUNO Campus is your specialist that will deliver unprecedented and unparalleled value to your institute
JUNO Campus has been built around a really strong Academic DNA and powered by some of most advanced AI algorithms and brilliant minds from the academic area. It is the only comprehensive solution available globally that offers One Stop Solution delivering complete automation and seamless integration of all kind of education institutions using One Application and One Database. Learning Management System included too.
Intuitive
User-friendly, easy-to-learn interface
Role Based
Configurable levels, roles and duties
AI Powered
Voice Assistant, Chatbots & Smart Algorithms
Fully Configurable
Little to no Customization required
Structured
Modular approach, Possible to use select Modules
Academic DNA
Developed by Academicians with 100+ years' experience
Integrated
End-to-end automation through single application and single database
Organic
Modular, Systematic, Structured
Rapid
Go-Live in 1-2 months
Best Practices
Access to Best Practices from 200+ institutes
Economical
Low Cost, measurable cost savings, Break-even in less than 1 year
Compliance
Ready Data & Reports for all regulatory & compliance bodies
Unique Characteristics
Our unique set of characteristics
Open Source Technologies
Entire product is developed in-house with 100% native coding using Open Source Technologies
Mobile Compatible
Android or iOS, we have an App for you to use our system on the Go.
Cloud Deployment
Harness the power of Cloud Computing with anywhere anytime access
On-Premise Deployment
Experience the agility and performance of JUNO Campus at your own datacentre
99.9% Uptime
Experience always On and Always Available in the true sense
Total Support
Multi-pronged support through dedicated support personnel, Phone, Whatsapp & Email along with an In-built ticketing System
Partnerships
Firmly grounded on strong and everlasting partnerships.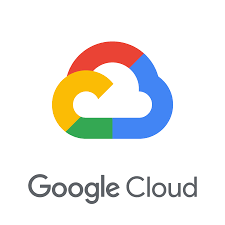 Testimonials
Unconditional from people who have used JUNO products.

Dr B. S. Nanda Kumar
MD, MSRMCH
I had a great experience working with the JUNO team. They were extremely cooperative and professional in all their dealings. Their consultation and persistent deliveries helped us automate and make our systems able.

Dayanand Ghule
DELL EMC
Our favorite part of working with the JUNO team is that their promise to deliver quality and gauranteed software is never broken. They make sure every implementation is laden with perfection and flawless execution.

Poonam Nikam
NBA Consultant
Of all the ERPs we evaluated, JUNO Campus is the only one which goes beyond usual hostel and transportation management. I was looking for one which would work as per my existing processes, and not one which needs me to re-engineer my processes, and I found JUNO campus.

Prof. Atul Nikam
Professor, Pharmacy College
JUNO Campus has taken governing of academics to a whole new level. It has radically simplified education, research and other related activities. I'm now able to get more things done in much lesser time, thus giving me the freedom to focus more on core areas.

Prof. Hemant Diddee
ERP Head - RCOEM Nagpur
After a failed attempt at ERP our organization was a little gun shy. JUNO Team helped implement a solution that fit our business needs. It streamlined all critical processes and became catalyst to our growth. Under the extraordinary time constraints they quickly grasped the situations and automated critical processes. Their ability to comprehend our business, their unprecedented availability and quick response time to solving problems and presenting creative solutions is their forte.

Dr. G. D. Yadav
Vice Chancello​r, I.C.T. Mumbai
Working with the JUNO team had been a delightful experience. Their diverse team of designers, tech consultants and analysts come together as one singular power to build mesmerizing software products.
Executive Team
Multi-skilled team with unparalleled domain knowledge, solid global finance & strategy experience, strong problem solving aptitude and rich software development experience